Reset an email account password
Site editors are now able to reset the password for email accounts on their site's domain name via the PagePlay toolbar.
Your site's domain name is the main part of address that people use to navigate to your site. For example, if your website's address (or URL) was http://www.example.com then you'd be able to reset the password on email addresses ending with @example.com. For example john.smith@example.com or info@example.com
Resetting an email account's password in this way is simple. Just follow the instructions below...
1. Login to your PagePlay site
ou'll need to do this using the full address of your site, not the temporary address that we provided to you during setup. For more information on how to login, see the following page - Log in
2. Select the "Email" option from the PagePlay toolbar

3. Click the "Reset password" button next to the relevant email account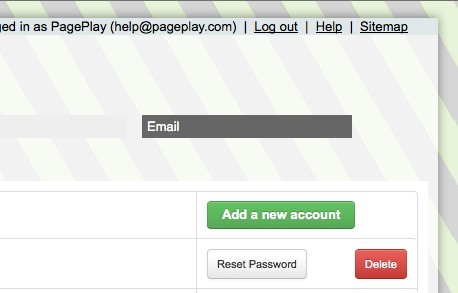 4. Confirm password reset
Before continuing to reset the password, you will have to confirm for the password to be reset.

5. Make a note of your new password
A new password will then be generated for you. For security reasons the password has been generated from a number of different characters, including letters, numbers and special characters.
Make a note of your password in a secure place and press the "Thanks" button when you're done.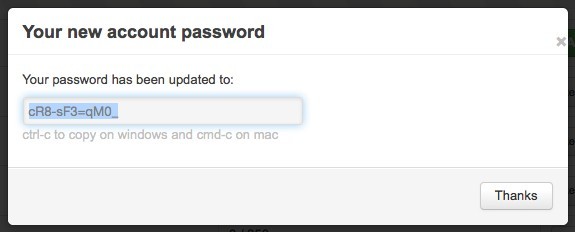 Now you can access your email account using your new password and the email address as the username.
You can find more information in setting up email accounts in a range of different email clients by following the link below.