Adding new email accounts
Site editors are now able to create email accounts for their site's domain name via the PagePlay toolbar.
Your site's domain name is the main part of address that people use to navigate to your site. For example, if your website's address (or URL) was http://www.example.com then you'd be able to create email addresses ending with @example.com. For example john.smith@example.com or info@example.com
Adding email accounts in this way is simple. Just follow the instructions below...
1. Login to your PagePlay site
You'll need to do this using the full address of your site, not the temporary address that we provided to you during setup. For more information on how to login, see the following page - Log in
2. Select the "Email" option from the PagePlay toolbar

3. Click the "Add a new account" button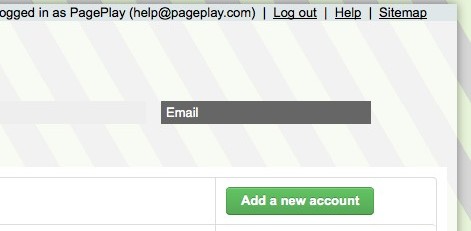 4. Enter the start of the email account your want to create

5. You will be provided with email account details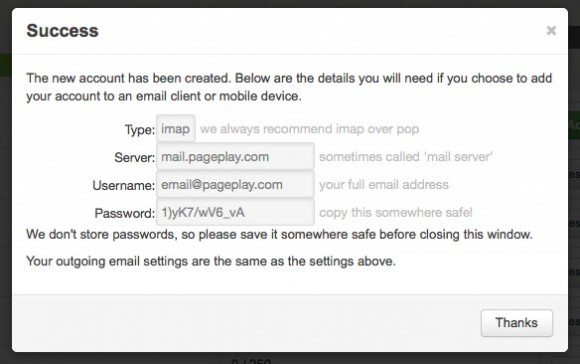 You can use these details to access your email accounts from many email applications such as Outlook (Windows) or Mail (Mac). For more information, see the page Setting up your email account